CDT Mapbooks - Digital and Printed versions

Spiral bound printed books are available at Lulu.com .
The digital versions of our popular mapbooks allow you to print your own paper maps or carry a digital version of the maps on a smart phone. We strongly recommend using the applications from Guthook Hikes if you wish have an interactive GPS application. The Guthooks apps are available on the Google and Apple stores.
Note: When you buy a online digital version you will be e-mailed a link to download the file. We travel a lot so it may take a day or two before you receive the link. Once you have received the link you will have 48 hours to retrieve the file. After that, the link will not work. Also be aware that once a printed book is ordered the order goes to the printer, and no refunds can be made after it is printed.
If you are downloading directly to a smart phone or tablet you need to make sure you have a PDF reader application installed prior to download. When you download the file you may need to select your PDF reader in order to utilize it. On the Ipad we have had good luck with Adobe Reader, PDF Reader Pro, and Documents, which are available at the Apple store. Adobe Reader is a free application.
Download all the Mapbooks for the entire CDT plus the Alternates - $50
This download contains all five of the Mapbooks in one monster PDF. The file is really big, so make sure you have a fast internet connection or lots of time on your hands. (544 pages) If you are downloading directly into a smart phone, there is a good possibility that this file will be too large and cause the phone to timeout without getting it. Chances of success are much better if you download the books individually - one at a time. If you are downloading to a computer then you should be able to transfer these files via your phone's file manager. (like iTunes or Android USB transfer)
NOTE: If you order the download version the Paypal site will charge you shipping. This fee will be refunded when we fill the order so you will end up paying the correct amount.
Individual books: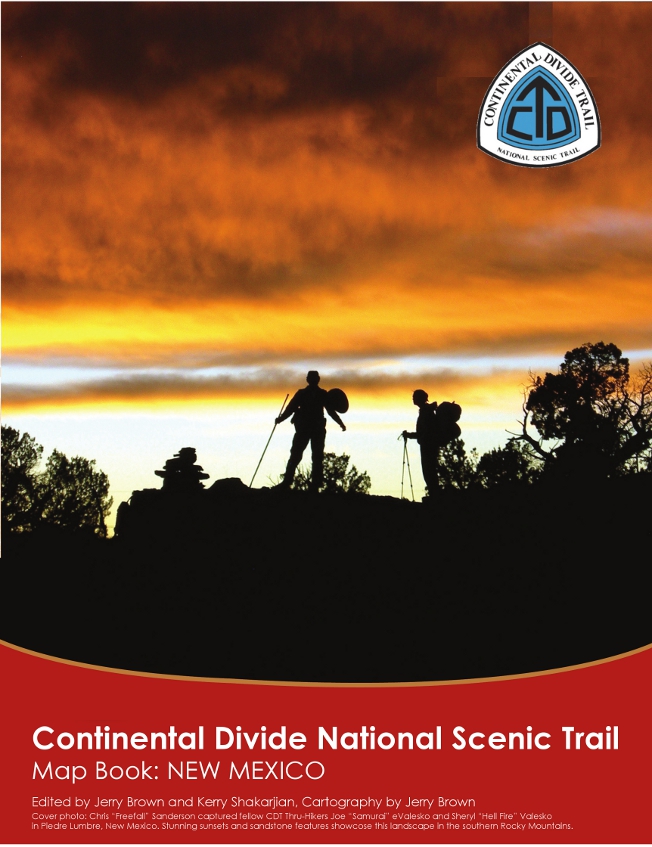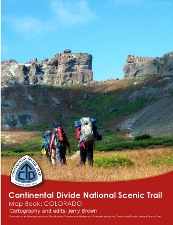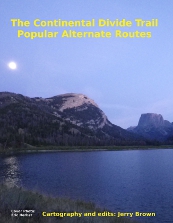 Routes included in the Alternates Book:
New Mexico
Columbus - Deming - Gila
Gila River
Gila High Route
Walnut Creek - Silver City direct route to Gila River
Old road walk route to Pietown
Cebolla Wilderness
Bonita - Zuni canyon
Mt Taylor Summit
Ghost Ranch
Colorado
Creede Cutoff
Elwood Pass Alternate
Great Divide Route San Juans Bypass
Collegiate Peaks Low Route (newly opened high route may be impassable in early season)
Argentine Spine (is also in the CO Mapbook)
Silverthorne
Wyoming
Cirque of the Towers
Knapsack Col
Leeds Creek (avoids a difficult navigation area - is also in the WY Mapbook)
Idaho / Montana
Mack's Inn
Anaconda
Spotted Bear (a popular alternate in the Bob Marshall Wilderness)
Dawson Pass (Glacier NP)
Notice: When you order downloads you may be charged a shipping charge, which is calculated by Paypal and beyond our control. We will refund this charge when we fill the order.